Full Time
Applications have closed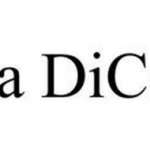 Website LoraDiCarlo_HQ Lora DiCarlo
Innovating for pleasure thoughtful Engineering Inspired by you.
Lora DiCarlo is seeking an efficient, data-driven and organized Digital Marketing Specialist to join our team. We are looking for someone who has a genuine interest in the details and digital marketing data analysis. This position is full-time.
Lora DiCarlo is a global consumer brand in sexual health and wellness. Our mission is to help individuals explore their sexual health and wellness with positivity and confidence. We work in a values-based culture based on respect, empowerment, and integrity. We offer an employee friendly benefits package including equity grants, 401K, formalized professional development plan, career coaching, and fully-paid health, vision, and dental benefits.
Responsibilities:
Assist with management and workflow of marketing projects and initiatives
Manage implementation of website updates, ranging from backend logistics to front end design
Assist with email marketing implementation and sends
Complete daily and weekly sales reporting, performance data analysis and forecasting activities
Coordinate with leadership on launch strategy for products, integrations, promotions, and marketing campaigns – with an eye on balancing between B2C and B2B channels
Assist with content strategy/implementation across website, social, and digital advertising with content/social media specialist
Manage earned influencer and partnership efforts
Troubleshoot all digital platform issues
Serve as the liaison and project manager of website and ecommerce/marketing initiatives
Participate in and execute development of digital marketing initiatives
Skills:
Strong attention to detail
The ability to lead multiple projects and manage the development of new, relevant technology when required
An affinity for digging into the details and filtering through the noise
Problem-solving and troubleshooting skills, and the ability to think under pressure and remain persistent
Demonstrated ability to bring structure to ambiguous environments and to work well with people at all levels of the organization
Demonstrates strong verbal and written skills
A self-starter who is energetic, enthusiastic, adaptable and a customer-oriented team player
Qualifications:
1+ years in marketing experience or a related field preferred
Experience with a CMS such as BigCommerce, Shopify, WordPress and EMS such as Klaviyo or Mailchimp