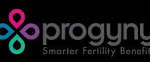 Progyny is a leading fertility benefits company that combines service, science, technology and data to provide fertility solutions for self-insured employers.
Description
The successful candidate will assist in the development and implementation of the Information Security program. The Information Security Analyst will be a key contributor monitoring and analyzing traffic, logs, and assist in protecting the organization's IT systems and software from malicious activity and technology breaches. This is a hands-on role that is responsible for conducting security risk assessments of new and existing vendors, assist with security questionnaires from clients, conduct internal scanning/remediation, analyze vulnerabilities and report on incidents, assist in delivering security awareness training throughout the organization, works with others in IT, infosec, and engineering to proactively monitor and reports on internal and external threats
What you'll do…
Monitors SIEM, IDS/IPS, endpoint protections, and identity management solutions
Monitor and audit information systems, networks, and databases to identify and isolate occurrences of unauthorized activity.
Conducts security assessments of and audits of vendors through Prevalent vendor risk management platform. Prepares and coordinates corrective actions
Conducting red/blue team activities including regular security assessments of existing or new infrastructure/applications.
Logging, tracking, and reporting on findings in vulnerability management program
Coordinate response to information security incidents, threats, and cyber vulnerabilities.
Reviews, and enforces information security policy, standards, and guidelines
Proactively identifies risks to data, infrastructure, and business processes
Participates in tabletop exercises related to incident response and disaster recovery procedures
Contributes to the long-term information security roadmap
Assist with the delivery of annual security awareness and privacy trainings
As necessary participate in the rotating "on call" schedule with other members of the team
About you…
BS/MS in technology related field or relevant experience
Understanding of core networking concepts
End user desktop security controls
Working knowledge of PCI, SOX, NIST, ISO, SOC and HIPAA compliance standards
Has a thorough understanding of the latest security exploits and how to prevent/detect them
Experience with cloud platforms such as AWS, Azure, and Office 365
Excellent verbal and written communication skills
Nice to have…
Experience with Jira
Familiarity working with engineering teams
Relevant industry security certifications
Experience analyzing Salesforce environments
Experience with code scanning tools
About us…
Progyny is a leading fertility benefits management company in the US. We are redefining fertility and family building benefits, proving that a comprehensive and inclusive fertility solution can simultaneously benefit employers, patients, and physicians. Our benefits solution empowers patients with education and guidance from a dedicated Patient Care Advocate (PCA), provides access to a premier network of fertility specialists using the latest science and technologies, reduces healthcare costs for the nation's leading employers, and drives optimal clinical outcomes. We envision a world where anyone who wants to have a child can do so.
Our mission is to make any member's dream of parenthood come true through a healthy, timely, and supported fertility and family building journey.
Come join a company that's been recognized by Modern Healthcare as one of the Best Places to Work in Healthcare.
Our perks:
Family friendly benefits:

Paid maternity and paternity
Fertility benefits (including egg freezing and IVF)
Emergency childcare program
Parent's group

Health, dental, vision and life insurance options for employees and family
Paid vacation and summer flex time
Company equity
Bonus program
401K Match
Monday breakfasts/ Friday lunches/ healthy snacks
Company social events
Sit/ stand desks