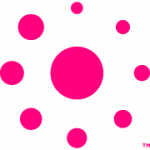 Website Babyscripts @Babyscripts Babyscripts
Rethinking prenatal and postpartum care since 2014. #BetterPregnancies
We're looking for an entrepreneurial candidate to join our rapidly growing health care start-up. This role will be responsible for supporting the Customer Operations team in pre- and post-implementation processes. This position is where "client support meets customer happiness" with exposure to all customer-facing aspects of our business. The successful candidate is willing to work in a dynamic environment and hit the ground running to support our customers. No two days are the same in this role, as the Customer Operations and Patient Services (COPS) team is key to working across our customers, patients and organization to drive innovation in the industry. Success in this role inevitably leads to broadening responsibility, and someone who thrives will identify and create their own opportunities to move toward growing their customer portfolio and managing new product roll-outs.
About Babyscripts
Babyscripts exists to solve the problems generated from the critical shortage of obstetrical providers in the U.S. Babyscripts was founded six years ago to rethink the delivery of pregnancy care through the power of technology and remote patient monitoring. Babyscripts offers comprehensive virtual maternity care that, through managing various levels of risk, addresses an outdated model for pregnancy care that has not moved the needle in decreasing maternal morbidity and mortality; an inability to address social determinants of health; and now the critical need to transition care outside of the clinic due to Covid-19. The company's solution for virtual maternity care manages the various risk-levels of your maternal health population to address some of the largest drivers of costs and complications in perinatal care.
Babyscripts' three-tiered approach to virtual maternity care allows providers to deliver risk-specific care to pregnant mothers at any time, in any place. The first tier consists of a digital education layer delivered via a mobile app, with daily gestational-age and practice-specific, customizable content extending through one year postpartum to engage and empower pregnant mothers through trusted resources. The second tier enables remote management of pregnant patients through the addition of remote monitoring. Dependent on risk, patients are provided with internet-enabled medical devices (like a bluetooth-enabled blood pressure cuff) to monitor for elevated risk, alerting the provider through a unique trigger alert system to enable risk management and intervention. This smart end-to-end management of patients enables the provider to transition care outside of the clinic and address problems of access, allowing them to automate a majority of their patient care while more effectively allocating time and resources to higher risk patients. The third tier brings the insurer into the equation in a unique collaboration between care team and payer, solving some of the structural issues of care coordination and access to care, improving outcomes while reducing cost.
Key Responsibilities
Implementation and Project Management: Teach new functionality and perform training with product go-lives. Collect customer requirements and work with internal teams to customize Babyscripts solutions. Manage the entire implementation journey to ensure go-live success.
Relationship Management and Account Strategy: Provide internal and external teams with regular updates on account health and strategy. Manage all elements of the relationship by monitoring account metrics, product usage, and creating deliverables on monthly reports, business reviews, customer-wide communications, and remediation plans. Serve as the key resource in ensuring successful adoption and usage of customer-facing tools.
Documentation and Process Improvement: Create new and refine existing internal and external documents/deliverables for customers in support of new product roll-outs, feature enhancements, re-trainings, and ad-hoc customer needs. Build relationships and navigate internal teams in order to get answers, drive progress, and create solutions in a timely manner. Help to scale the customer success function by building processes to collect and automate data and insights for internal and external audiences.
Ad-hoc Projects: Support COPS and other teams with projects as they arise, particularly with pre-go-live readiness activities, product testing and user feedback-gathering, virtual training and support, and marketing-related efforts. Work closely with the Product team on end user optimization efforts, product improvements, product testing, A/B testing, platform-wide communications, etc.
Who You Are
You're a customer experience advocate and are dedicated to the happiness and satisfaction of our customers. As a customer success professional, you will manage a diverse portfolio of customers during the implementation and post-go-live periods and will be critical in ensuring their successful adoption and usage through identifying long-term value, generating insights, and expanding revenue streams. You're a creative thinker, problem solver, proactive learner, and are not afraid to roll up your sleeves and deal with tough situations. You're a natural communicator, an excellent conversationalist, and a clear writer who is passionate about delivering the best service to our customer base. You care about the details, thrive in a team-oriented environment, can distill complex problems into manageable pieces, and can navigate the maze of health care administration and operations. We will be counting on you to shape how we approach customer success as we grow and scale.
Desired Skills and Qualifications
This candidate must be able to manage a diverse workload in a fast-paced environment to meet key performance metrics.
5 – 7 years of demonstrated success in customer success, account management, or comparable field with a customer relationship and analytical focus (preferably within a start-up environment)
A bachelor's degree in business, communication, social sciences, liberal arts or equivalent.
Exceptional use of the Microsoft Office Suite and Google Suite of products.
Experience with Help Scout, Adobe and other design tools, and analytical and other project management tools preferred.
Familiarity with technology in the healthcare space. Expertise (or the ability to learn quickly) with in-house tools, browser-based services, and/or mobile technologies.
Strong interpersonal skills with impeccable written and verbal communication skills. Ability to condense and communicate "technical speak" into actionable steps in a customer support setting and business review setting.
Motivation and ability to prioritize, manage, and deliver on multiple projects simultaneously against aggressive schedules.
Must be data-, detail-, and process-oriented – you LOVE data and use data to inform your work.
Superior project, time management and organizational skills; excellent attention to detail and ability to prioritize wisely.
Positive attitude, adaptability, resourcefulness, and "get stuff done" ethos to work independently and create value in a quickly-evolving environment.
Solve difficult customer situations creatively and efficiently – you LOVE solving pain points and teaching new things.
Independent thinker yet effective in collaborative environments.
Strong desire and commitment to creating and improving best practices.
Logistics
The candidate must be able to successfully work remotely. The candidate must have experience designing and establishing a productive, efficient, and balanced WFH routine as not to detrimentally affect either professional outcomes or personal life.
As needed, the candidate will be required to travel to client sites for sales and account management activities.
Occasionally, the candidate is required to attend in-person meetings, sessions, workshops, and other events with members of his/her team or with customers or vendors.
Currently, the Babyscripts Executive Team is located in the DC Metro area. Attendance to any non virtual office and company events in the DC area will be required.
Note: During the COVID crisis, we have taken an entirely virtual approach to sales and customer relations for safety reasons, this is likely to continue for a majority of 2021.