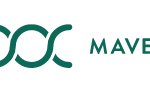 Website mavenclinic Maven Clinic
The next generation of care for women and families
Maven is the largest virtual clinic for women's and family health with a mission to improve the health of the world– one woman, one family at a time. Maven's unique care model enables employers and health plans to improve maternal health outcomes and lower costs, while empowering parents to grow their families while growing their careers. Its platform is global, includes personalized programs across fertility, maternity, and parenting/pediatrics, and offers 24/7 access to Maven's proprietary telemedicine network, the largest in women's health. Founded in 2014 by CEO Katherine Ryder, Maven was recognized in 2020 as Fast Company's #1 Most Innovative Health Company. Maven has supported over 8 million women and families, and raised $92 million in funding from leading investors like Sequoia Capital, Oak HC/FT Partners, Icon Ventures, and individual strategic investors Reese Witherspoon, Mindy Kaling, Natalie Portman, and Anne Wojcicki.
Communications Associate
The Communications Associate will be responsible for executing employee communications strategies, owning internal communications channels, and supporting the Communications team with research and writing. The ideal candidate has 2-4 years of experience in a startup environment or an agency, and is highly organized, well spoken, and eager to learn and contribute. You are a "people person" who enjoys meeting new people and collaborating across departments. You understand that your role is to help create an environment where employees have the news and information they need to do the best work of their careers, and feel deeply connected to the mission and team at Maven.
As a Communications Associate, you will: 
Support the SVP of Brand & Communications with employee communications strategies
Own the employee communications content calendar across all channels
Be responsible for the planning and production of our twice-weekly company wide meetings
Own all aspects of our employee intranet to ensure content is easy to find and up to date
In partnership with IT, oversee the maintenance of Slack and email distribution lists
Be responsible for employee events, such as lunch & learns and the weekly meditation series, as well as large-scale annual events like Camp Maven and the holiday party
Conduct media, events and awards research, draft briefing documents, support campaign execution, and generally pitch in on any Communications activities
What we're looking for you to bring:
Minimum of 2 years of professional experience
Creativity and enthusiasm around engaging employees and building a great culture
Highly organized, detail-oriented, planful approach
Professional communications skills, comfort working with executive team on their presentations for weekly meetings
Events management experience
Ability to create and edit slide decks (Google Slides, PPT)
Strong writing skills, ability to create drafts of company wide communications
Helpful experiences and skills (if you don't have them, you can learn them with us!): 
Employee engagement strategies
Change management
Employee onboarding
At Maven we believe that a diverse set of backgrounds and experiences enrich our teams and allow us to achieve above and beyond our goals. If you do not have experience in all of the areas detailed above, we hope that you will share your unique background with us in your application and how it can be