Full Time
Applications have closed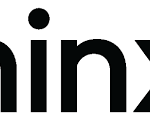 Website Speaxbythinx Thinx
Underwear that absorbs your period.
THINX, Inc., a rapidly- growing company that is disrupting the period, incontinence and reproductive health categories, seeks a self-motivated designer who will contribute to the creative vision for the brand, developing creative concepts and breakthrough campaigns. The range of work will vary from product packaging to 360 campaigns. A visual designer on our team must be able to communicate with designers across varying skill sets.
The designer position will explore and support conceptualized design campaigns and solutions that express the creative mission of THINX, Inc. This role will work in conjunction with Brand director, Creative Director, Senior Designers, UX Research and Digital Marketing teams. We are a tight-knit team so your work and efforts will be felt throughout the company. It's key that this role can support both a straightforward and unexpected design approach to complex design challenges across brand development, mobile, digital and user experience design projects.
REQUIREMENTS
Degree in communications design or graphic design
1-3 years of design experience in an agency or start-up environment
Has experience in print design, packaging design, interactive design, photo art direction, environmental graphics, experience design and campaign design.
Strong portfolio of design work, excellent in typography and layout design
Strong skills across Adobe Creative Suites, video editing/3D-modeling/creative writing skill is a plus.
Can work independently on design projects from start to finish, including initial concepting, presentation and approval, execution and delivery on time.
Good at communication and presentation
Can work collaboratively when need to. Shares ideas generously. Open to feedback, takes direction well
Knowledge of art and design history, strong interest in contemporary art
Open minded, aware of fashion and cultural trends, welcomes experimentation
Willingness to constantly grow skills and creative proficiencies by jumping right in
RESPONSIBILITIES
Works closely with and report to the Creative Director on various design briefs and collaborative sessions
Design print pieces such as mailers, publications, packaging, ad campaigns, educational workbook and info-graphics
Design digital graphics for events, PR, community and social media needs
Design environmental graphics for retail/pop-up/experience needs
Participate in ideation and help with the execution of photo/video shoots for product launches and campaigns
Work closely with senior designers and copywriters on creative projects, understand creative strategy, brand objectives and business goals
Collaborate with other departments on launches, such as Dev, Marketing, Product, Content, CX and Event, understanding their goals, processes and concerns.
Serve as a visual translator of complex technical information in graphic design, web design, publications and editorial design, marketing and product development.
Stay atop trends and industry best practices to bridge insights, strategy, and creativity into one output.
Be part of a space for creativity, ideation, collaboration, fun, and learning.
About Thinx
THINX company mission is to empower our people and sustain our planet, through innovative products and social change. We fulfill that mission through two brands: Icon pee-proof underwear, and THINX period-proof underwear. Our innovation in period- proof underwear has been recognized by top industry publications, such as Fast Company's Most Innovative Companies of 2017, Entrepreneur Magazine's 100 Most Brilliant Companies of 2016, and TIME Magazine's Top 25 Inventions of 2015.
About Speax
Speax is on a mission to eliminate anxiety and raise awareness of pelvic floor health for the 1 in 3 women who pee a little when they run, jump, dance, cough, or sneeze. Our patented pee-proof underwear let ladies kick pantyliners (and the lame stigma of bladder leaks) to the curb. Icon's innovative underwear are absorbent, washable, and a *wee* bit sexy. Equally committed to helping sisters around the world, through a partnership with the Fistula Foundation, every pair of Icon sold helps fund life-changing surgeries for women in developing countries.