Full Time
Applications have closed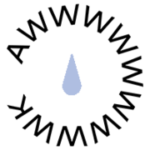 Website awkessentials Awkward Essentials
Awkward Essentials produces innovative hygiene products.
At Awkward Essentials, we believe in innovative, no BS crotch care solutions that keep it real. Our first product, an after sex cleanup solution, broke the internet and just won't stop. Now we're in search of a highly organized, motivated, full time Strategic Account Manager to play a pivotal role in evolving and accelerating Awkward Essential's expansion goals.
We are an early stage startup and you will have the opportunity to play a vital role in shaping the direction of the company, and it's future success. Since the team will be small initially, you must be both a strategic leader and someone that loves to get their hands dirty.
We go above and beyond for our consumers and this role requires you to have an unapologetic obsession with them and their evolving needs. As we grow, your team will grow with you.
Responsibilities:
-Serve as the primary person / leader for the entire sales and customer function
-Collaborate closely with leadership to develop a retail and wholesale rollout strategy including: big-box retailers, independent retailers, specialty omni-channel retail partners
-Define short and long-term strategic retail goals, build key customer relationships, and identify business opportunities within customer base
-Manage and build the entire broker and distributor network including identifying gaps and needs
-Build a independent retail strategy focusing on local/regional pharmacies and drug stores
-Create and deliver compelling a brand / category story for the customer to sell-in new opportunities
-Accountability of development and execution of all presentations for major customer meetings
-Lead ongoing daily on-shelf management and commercial readiness including, but not limited to:
-Promotion, shopper, pricing, merchandising support
-EDI, inventory, and forecasting shelving management
-Weekly account and vendor check-ins/visits
-Budget / P&L management.
-Build team scale based around growth and needs
Other Functions
Occasionally, your role will fall outside of the general "Director of Sales & Business Development" scope and you may work directly with the team on:
-Marketing
-Operations
-Other things! It is a startup and you will have to wear different hats from time to time!
Experience
The ideal candidate will have deep experience in the following areas:
-Bachelor's Degree and/or a minimum of 5 years sales experience with track record of success on complex CPG sales and business development strategies
-CPG Business Models with established track record of success in the following:
-Direct-to-Consumer
-Traditional Retail
-Experience working with big box retailers, independent brokers, and independent distributors
-Prefer prior experience in health and OTC such as: personal care, home care, beauty, and/or sexual wellness
-A combination of early-stage startups and mature companies
-Leadership and Management of Functional Areas
-Team Building, Management and Development
-Omni-Channel Sales
-Marketing
-eCommerce
-Inventory & Forecasting
Work Hours & Benefits
-Full-time salaried position with competitive compensation
-Health, vision and dental
-25 days PTO
-Flexible work options
-Major Holidays and 2 floating-holidays
-Career development/Continued learning reimbursement
-Bonus based on aligned KPIs & Targets
-Lots of snacks
-First month of a brand new hobby is on us
-Kindle Unlimited subscription
-Team Building
-Collaborative, fast-paced team environment that offers ownership and autonomy alongside working with super smart, authentic people
-Travel up to 25%