Full Time
Applications have closed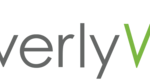 Website everly_well Everlywell
Everlywell makes lab testing easy and convenient with at-home collection and digital results in days.
Everlywell is a consumer-initiated at-home laboratory testing company with easy-to-read and actionable results. We are at the forefront of personalized health, transforming the $25B lab testing industry. Everlywell is growing rapidly and we are looking for exceptional talent to join our team. We move at a fast pace to solve problems quickly so that our customers have a rewarding experience. If this sounds like your type of environment, we are eager to speak to you! 
As our Team Coach , you'll have a hands-on role in coaching the teams. You will work cross-functionally with product managers, developers, QA, marketing, and key stakeholders, and train these teams on the Agile process. You will help to lead these teams to deliver business value through delivery execution and proper organization of the product backlogs.
What You'll Do:
Building happy, healthy teams
Guiding the team and organization on how to build amazing products by getting closer to customers and shortening feedback loops
Assisting with internal and external communication, improving transparency, and radiating information
Guiding the team on how to get the most out of self-organization
Removing impediments or guiding the team to remove impediments by finding and communicating to the appropriate people
Facilitating discussion, decision making, and conflict resolution
Supporting and educating the Product Owners, especially on refining and maintaining the product backlog
Recognizing where the team and organization are along their agile journey and coaching them to the next level, at a pace that is sustainable and comfortable for the team and organization
Who You Are:
Several years of experience as a Scrum Master, Kanban Sensei, Agile Team Facilitator, Team Coach or similar  role for a software development team that was diligently applying Agile principles and values through a variety of frameworks and methods
Good skills and knowledge of facilitation, situational awareness, conflict resolution, continuous improvement, empowerment, and increasing transparency
Knowledge and experience in various well-documented patterns and techniques for filling in the intentional gaps left in the Scrum approach (example: brainstorming techniques, story mapping, relative sizing, story splitting techniques, etc.)
Experience with additional methods and frameworks besides Scrum, such as Kanban or XP
Experience with Atlassian products
You'll Love Working Here:
· Venture backed by top-tier firms
· The opportunity ahead knows no bounds
· Open vacation policy
· Employee discounts
· Paid parental leave
· Health benefits
· 401(k)