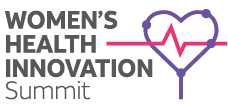 Women's Health Innovation Summit
2467
2467 people viewed this event.
Now in its 4th year, the Women's Health Innovation Summit is the sector's premier platform showcasing the most exciting investment opportunities globally and connecting businesses with investors, strategic corporate partners, and critical women's health collaborators. Our mission is to engage all key participants in the value chain so we can continue to play our role in accelerating the industry to improve the outcomes, access, and quality of health care for women worldwide.
Following the industry's growth, and our goal to address both women specific indications and needs, as well as areas that predominantly or differently affect women, our program this year will seek to address the full extent of this ever-evolving market through a 2 tracked event.
We are excited to be providing insight into the business challenges and investment opportunities, from conception through to commercialization and exit with start-ups, as well as deep diving into creating solutions for the most critical areas of women's health, with highest morbidity and mortality.
Join us for two days of exceptional learning and collaboration; witness incredible innovation and start-ups through our industry-renowned showcase; and meet a network of individuals dedicated to the growth of this sector in one place.
Be part of the innovation story in women's health, and attend alongside our leading network of, biotech's, start-ups, Femtech, insurers, CRO's, investors, medical device companies, researchers, pharmaceuticals, HCP's and advocacy groups, to drive innovation at the convergence of healthcare and technology.