Full Time
Applications have closed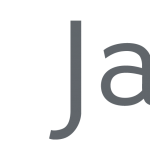 Website AlydiaHealth Jada
We created the Jada® System to treat postpartum hemorrhage and abnormal uterine bleeding (PPH)
About Alydia Health
Alydia Health recently announced its intended acquisition by Organon, a new company formed by a spinout of Merck. As a wholly-owned subsidiary of Organon, Alydia will be the first new entity to join a newly public company, and there will be significant growth both of the Alydia subsidiary and the parent itself. Alydia is continuing its mission of making childbirth safer for all women, with a parent that has chosen to focus its growth on women and providing a holistic set of healthcare solutions for her needs.
We are a team of dedicated, mission-driven people, and as a small company, every team member at Alydia makes a big contribution towards our mission. We seek candidates who are passionate about improving healthcare and motivated to do the hard and exciting work required to bring a groundbreaking technology to market.
We are looking for an Area Business Director for the Eastern US region to join our expanding Sales team.
Primary Function of Position:
This position is responsible for execution of Alydia's commercialization strategy and supporting clinical study efforts. The Area Business Director will be responsible for management of regional sales team to ensure achievement of targeted sales and marketing objectives. Additionally, responsible for ensuring sales team has the guidance, tools and training needed to perform optimally.
Primary Responsibilities:
• Sells clinical and economic value of Alydia Health at account level; ensures all members of assigned area can do the same.
• Conduct quarterly business reviews with Maternal Health Sales Managers with specific focus on expanding revenue with targeted accounts.
• Hire, train, develop, motivate and retain a high performing sales team while driving Alydia culture and fostering team engagement.
• Clinically outstanding in the Labor & Delivery department.
• Assists in setting quotas within assigned area and providing ongoing sales forecasts.
• Possesses and creates relationships with hospital personnel, nurses, technicians and clinicians within the assigned geography and can develop productive business relationships when necessary.
• Timely submissions of any requested reporting as designated by the Vice President of Sales.
• Manage region ethically and within Alydia's company policies and AdvaMed guidelines.
• Participate with VP to establish strategic plans and objectives for designated area.
• Provides market segmentation/prioritization.
• Manages the budget for direct reports in assigned area.
• Supports attainment of regional revenue achievement – hits or exceeds quota.
• Understands and manages local contracts, maximizes opportunity to drive penetration of accounts while maintaining low single digit price erosion annually.
• Effectively manage company resources in a responsible and efficient manner.
• Understands, communicates and adjusts to market dynamics (local market intelligence, strategic market development, business plans, etc.).
• Demonstrates outstanding product knowledge and can impart this knowledge to the larger national team via cross functional collaboration, including the field training of new associates.
Area Business Director, East – Job Description • Carry out supervisory responsibilities in accordance with the organization's policies and applicable laws. Responsibilities include interviewing, hiring, and oversight of training employees; planning, assigning, and directing work; appraising performance; motivating, rewarding and disciplining employees; addressing complaints and resolving problems.
Additional Responsibilities:
• Willing and able to travel as needed (up to 50-80%).
• Expertise working with technology platforms designed to educate medical professionals.
• Support company goals and objectives, policies and procedures.
• Attend relevant professional meetings.
Position Requirements:
• Proven track record in medical device sales.
• 10+ years of sales / business development experience in the healthcare industry including
startup / product launch experience.
• Minimum of three years of prior management experience.
• Experience working with physician customers and hospital-based selling and contracting.
• Experience in women's health space is a plus.
• Bachelor's Degree or equivalent.
• Excellent written and verbal communication skills.
• Flexibility, willingness and desire to work in a small, fast-paced environment.
• Ability to write reports, business correspondence, and procedure manuals.
• Ability to effectively present information and respond to questions from groups of managers, sales representatives, clients, customers, and the general public.
Preferred Skills:
• Sales training experience preferred.
• Proficient in Microsoft Word/Excel/PowerPoint.
• Experience using Dropbox and Google G Suite (Gmail, Calendar, Drive).