Full Time
Applications have closed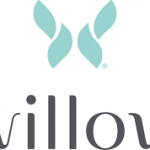 Website Willow
Pumping, Reimagined
Willow is a platform for products that help improve the lives and health of women. We are a mission-driven team of experienced inventors, mothers, and fathers dedicated to making a difference in women's lives. The Willow™ Wearable Breast Pump is the first solution in our platform. Moms who pump told us that they often need to press pause on life while they pump and that their dream pump would be truly mobile and unplugged.  Willow is a complete re-imagining of the breast pump – it is the world's first all-in-one breast pump that fits in a bra.
Willow is looking for a Content Marketing Lead to develop and lead an integrated effort across all of our owned channels. The right candidate has experience defining, developing and deploying world-class, multi-channel, and multi-format content
Roles and Responsibilities | What you will do
Define and develop a world-class content strategy based on the Willow brand including, but not limited to – editorial focus, editorial voice, and distribution channel strategy
Define how we communicate and connect with our moms and develop engaging content that brings joy to motherhood and establishes Willow as the breastfeeding trusted advisor
Create community and belonging through our social channels
Own and drive the editorial calendar across channels including SEO, social media, and lifecycle driving organic traffic and engagement
Influencer partnerships with trusted advisors in the breastfeeding, mom and nutrition space
About you | Who you are:
You are an entrepreneurial self starter who thrives in environments where you get to wear a lot of different hats.
You are deeply rooted in the mom community, intimately familiar with challenges mom face and can bring an authentic voice to helping moms work through those first few months of motherhood
You love building projects from the ground up and seeing them through to execution. A player-coach mindset with a thirst for progress balanced with the vision to build a sustainable approach
You've led content for a global brand, and have experience with crafting stories that connect with desired audiences both emotionally and rationally.
Experience | What you bring:
7-10 years experience building communities and content at a startup
Expert in Brand Marketing, Content Marketing, Community Management
Have a mastery of narrative and editorial strategy
A player-coach mindset with a thirst for progress balanced with the vision to build a sustainable approach
Experience creating and developing content and managing editorial across web, social, email and app for B2C direct-to-consumer brands, retail, ecommerce or consumer packaged goods
Experience growing consumer engagement by providing them with regular, helpful content that's aligned with their needs and interests.
Familiar with SEO and Lifecycle marketing to drive traffic and engagement respectively and build the most relevant content for mom based on their search intent