Full Time
Applications have closed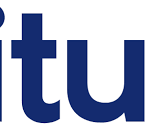 Traditional multivitamins weren't doing us any favors, so we made one that will.
About Ritual
Based in sunny Los Angeles, 
Ritual
 is a health brand led by the belief that you should know exactly what's in your vitamin and how it works. We use only the best nutrient forms and publish our sources and research for all to see—because transparency is our thing. Our mission is simple: to inspire women to feel their best, every day, through healthy, daily habits.
Our team of curious skeptics is made up of world-class scientists, artists, expert marketers and strategists. We're well-funded, growing quickly and on a mission to reinvent an entire industry. If you're a team player who refuses to settle for the status quo, we want you. Welcome to your new daily Ritual.
Essential
Ritual is looking for an experienced yet scrappy Director of Operations to support our increasingly complex supply chain. In this role you'll blend a data-driven approach, operational expertise and a passion for exceeding our customer expectations. This is a great opportunity for someone with a proven track record of success to join a small (but rapidly expanding) organization and take on responsibilities that are key to our continued growth.
What You'll Do
Manage our supply chain, from contract manufacturer to our customer's door step.
Own gross margin metric and pursue opportunities for expansion. Manage third-party vendor relationships and contracts – 3PL, suppliers, etc.
Consistently review and re-negotiate/re-new contracts as needed.
Ensure operational objectives are communicated from executive leadership to cross-functional internal stakeholders and external partners.
Establish analysis to monitor operational performance and to drive decision making throughout the business.
Who You Are
Customer-centric. At Ritual we always advocate for the customer. Everything we do is with the intent of making our customer experience more seamless and efficient.
An enabler. You you will work with other departments to figure out how we can bring their ideas to life within the given constraints.
Adaptable. As a company in high-growth mode, our processes, product offerings and partners are constantly evolving. We need someone who can not only adapt to change, but drive it and help the company adapt.
Relentless. We are firm believers that every penny counts, especially when it comes to gross margin, a major driver of our customer lifetime value. You are not only willing to drive negotiations, but you're excited by this.
Analytical. Your decisions are always supported by thoughtful data.
What You Need
Education: BS/BA. Equivalent experience also accepted.
Experience: 5+ years managing operations in a fast-paced environment, direct-to-consumer and/or eCommerce experience strongly preferred.
Why Ritual?
Since launching in October 2016, Ritual has grown to be a cultural revolution in the health industry. We're not about pseudoscience, half-truths or health fads. We are simple, effective and backed by real science. We also have some pretty great benefits & perks, including…
– Equity participation
– Unlimited PTO – 10 days minimum to keep you fresh
– "Ritual First Fridays" – Entire company works from home first Friday of each month
– 401k + company match (up to 4%)
– 3 months paid maternity/paternity leave and we cover health insurance during any additional time taken under protected baby bonding time off
– Catered lunch two days per week
– Specific baby days in the office and a pump room
– Dog days in the office
– Kombucha/cold brew on tap
– Commuter benefits – $100 per month towards public transportation and Uber Pool/Lyft Line
– Company offsite events
– Periodic private workouts with trainers
– Homemade breakfast bagel cart in the office once a month
– Stocked kitchen: food, drinks, snacks