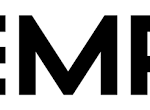 FEMPO basics do not compromise: comfortable models (panties, shorties, high-waisted panties), and ultra-effective for your moderate for your moderate and heavy periods.
About
Created to simplify women's lives, FEMPO is a hyper-growing startup created in 2017 by Claudette and Fanny. These two entrepreneurs got started with € 240 in their pocket and watching Youtube sewing tutorials. Their ambition and speed of execution enabled them to count more than 50,000 users a year later, and that without investors!
After having conquered the French market, FEMPO wishes to accelerate its international deployment and develop new products. Its objective is to establish itself as the benchmark for women's health products, in Europe and throughout the world.
Job description
Mission: Offer the best experiences to our customers and prospects through customer service:
present on different levers (e-mail, social networks, online customer reviews, NPS, telephone survey, etc.)

which goes beyond received ideas

which is at the heart of FEMPO's strategy
1. Be responsible for the quality of FEMPO response:
Within 1 month: be able to respond to all customer requests (on all channels) by meeting FEMPO specifications + dispute management (Paypal, Stripe, fraud, plagiarism, etc.) + know all the products, marketing actions, internal events that could impact the business on the fingertips and forward information to the team

Within 2 months: Ensure that the team's performance meets FEMPO requirements by carrying out 50 monthly audits and by constantly monitoring the tickets processed (in terms of response time and quality).

Within 3 months: Set up training for team care (and other FEMPO team members if necessary) to improve the customer experience without forgetting to update training materials / operational tools + process improvement
2. Make sure with the Care Manager of the good management of the team's planning and of the good coverage of the service
The planning must be anticipated over 3 months with plans B according to the variations of incoming flows and take into account the different FEMPO commercial and internal launches and events
3. Be the voice of the customer within FEMPO
Within 1 month: participate in various inter-departmental meetings (eg: in particular product and marketing) in order to raise issues specific to each department and unlock 80% of bread points during the week

Within 3 months: participate in the creation of a mechanism that makes it possible to easily escalate to the Care Manager and the departments concerned the issues that require immediate action or the subjects where it is necessary to investigate
4. Carry out weekly and monthly reports from the care service
Monitor daily KPIs (response time, full-time resolution, first touch, contact rate, among others) and carry out weekly reports on the highlights of the week, as well as monthly and evolving. One-off reports should also be made based on requests from other services (products, marketing, e-commerce, etc.)
5.Develop customer loyalty within FEMPO
Within 3 months: have created a sponsorship program hand in hand with the marketing team

Within 3 to 6 months: participate in the development of a VIP customer service: formalize it by defining the conditions, management, etc.
6. Participate in the expansion of international customer service
Within 3 months: have translated all the response templates + updated the appropriate training materials

Within 6 months: Participate in the recruitment of international team members
Required profile
Skills:
You won't miss a spelling mistake

You have great writing skills

Autonomous, you are the king/queen of the organization, and you know how to stay focused despite the unforeseen

You are known for your sense of empathy and your open-mindedness

You have a good relationship, you like to bring people together and you have a sense of sharing

You're fluent in English
Tools:
Customer support tools (ideally Customer), Business Manager, Livechat

Shopify knowledge

Google Suite, Excel