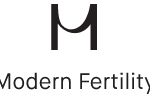 Website Modern fertility
Want kids one day?
We are growing our Operations team at Modern Fertility, which tackles the company's highest priority strategic initiatives — including supply chain logistics, new product development,  clinical operations, and retail strategy. This role will report directly to Modern Fertility's COO and will be responsible for the end-to-end strategy and execution of our supply chain.
What you'll do:
The initial focus of the role will involve the design, installation, and optimization of supply chain, logistics, and fulfillment capabilities to scale new retail and DTC distribution channels with an emphasis on regulated healthcare products. You'll launch and implement new partnerships, design and optimize operating processes, and support the development of new products and services. You'll work cross-functionally with our Product, Engineering, Marketing, and Customer Experience teams, as well as externally with a range of supply chain and clinical partners.
What gets us excited:
You have at least 5-8 years of work experience and have ideally worked in an early stage startup environment, with a track record of building and managing end to end operating processes.
You have experience in one or more of the following domains: supply chain/fulfillment, distribution/channel management, 3PL, new product development.
You thrive in a high velocity, fun, collaborative environment.
You drive projects forward.
You are comfortable working with teammates who value precision and attention to detail.  You are the type of person who doesn't let things fall through the cracks.
You are comfortable owning external relationships.  You have demonstrated experience building trusted relationships with external suppliers, fulfillment partners, consultants, and/or distribution channels.
You are meticulously organized.  You thrive while managing multiple priorities and projects on varying timelines.
You have a process orientation.  You can design, install, and optimize reliable processes and troubleshoot constraints.
You understand how to design for the short term with an eye toward scalable infrastructure for the long term.
You value simplicity and clarity.  You have an ability to implement clear and effective workflows.
You are a data driven, analytical thinker.  As a complement to your analytical strength, you are able to distill what is meaningful (the signal) vs what is collateral (the noise).
You are energized by continuous improvement.  Your brain is geared to optimize, to find a better way.
You seek feedback and love to learn.
You are comfortable in knowing and not knowing. Your experience has taught you both core confidence and intellectual humility.
You believe Character and Performance matter, in that order.
About us
Modern Fertility is a reproductive health company making personalized fertility information more accessible to all. We provide fertility hormone essentials, from at-home tests to digital tools and an online community — whether you're trying for kids or not. Everything we develop is designed to give you more agency over your reproductive health, so you can own the decisions impacting your body and your future (whatever those decisions might be).
We've raised $22 million from Forerunner Ventures, Maveron, Union Square Ventures, First Round Capital, Box Group, #Angels and Y Combinator. We believe in hard work and good people — and we know that if you have them both, you can do things that make the world a better place.
At Modern Fertility, we believe that our diverse perspectives are our biggest strengths — and that embracing them will create real change in reproductive health. As an equal opportunity employer, we are committed to building an inclusive environment where you can be you.
If this resonates with you and you like making things that make a difference (and having fun doing it) we'd love to chat!