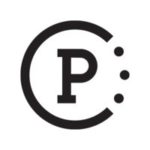 Website thepillclub The Pill Club
The easiest way to get your birth control
Pill Club is reinventing the way women receive healthcare and essential medicine. Starting with birth control, we create a patient experience that is personal, convenient, affordable, and delightful. We offer everything she needs in one place – healthcare through telemedicine, payment using credit card or insurance, and prescriptions by mail.
Our mission is to be a trusted healthcare partner for women, empowering them through access, choice, and education – all while delivering a positive and personal experience. Launched in 2016, the Pill Club is a leader in the technology-enabled virtual care and pharmacy space, serving hundreds of thousands of patients across the US.
We are a family of medical professionals, women's health advocates, and software engineers on a mission to simplify the process of getting birth control! If you are interested in working at a rapidly growing healthcare startup and want to get in on the ground floor of building a company that's changing the way birth control is dispensed please consider joining our team!
Description
This is a Full Time role: Wednesday to Sunday
Under general supervision, oversees pharmacy technicians, performs prescription verification, dispenses medications with accuracy, conducts transfers, counsels patients remotely via phone and SMS, assists in managing inventory and pharmacy operations, ensures patient satisfaction with our prescription process.
Responsibilities
All activities related to the preparation, dispensing, and sale of prescription and pharmacy-related products
Consults with prescribers and nurses regarding pharmaceutical questions
Answers pharmaceutical questions from patients, prescribers, and staff
May provide functional supervision to professional, paraprofessional, and support staff in their respective pharmacy, including training, assigning duties, and providing input for performance evaluations.
Maintain inventory levels to company goals, rotates stock, complies with recalls, and utilizes return process
Documents and reports medication errors to the Pharmacist-In-Charge.
Performs Drug Utilization Reviews according to protocol
Assists with Quality Assurance reporting
Uses extreme accuracy, and attention to detail and data standards
Promotes positive customer experience by resolving customer issues and answering questions in a timely manner
The Employee will act in accordance with all applicable federal and state laws and with the highest ethical standards that we consistently strive to achieve. Thus, legal and ethical compliance is an essential duty of each employee.
Required Qualifications
Education:
Bachelor's degree or higher from an accredited college or university in Pharmacy. Possession of a current unrestricted and valid Pharmacist license issued by the California State Board of Pharmacy
Experience:
Minimum 2 years' experience as a full-time community pharmacist.
Qualifications
Knowledge and Skills:
Passionate about women's health
Ability to prioritize and handle multiple tasks and projects concurrently.
Demonstrate knowledge and proficiency in the principles, procedures and best practices related to operating a community pharmacy.
Ability to provide patients advice telephonically.
Proficient verbal and written communication skills.
Ability to work cohesively in team environment
Ability to adapt to changing processes and assist in developing new protocols
Proficient group presentation skills.
Proficient level of software proficiency in using PC software to support activities, especially Microsoft Office, Google Suite and proprietary software platforms.
Proficient interpersonal skills and the ability to interact well with all employee levels and customers.
The ability to work with confidential material and maintain confidentiality is required along with sensitivity to employees and customers needs and data, as well as adhering to HIPAA regulations.
Careful attention to detail.
Strong analytical skills.
Other (Required licenses, certifications, schedule flexibility/OT, travel etc.): 
Must be available to work weekends
Must have scheduling flexibility
California pharmacist license, preferably licensed in other states as well
If you fit most of these requirements and love the idea of working to improve women's health, please apply with a resume. We can't wait to hear from you!
We are an Equal Employment/Affirmative Action employer. We do not discriminate in hiring on the basis of sex, gender identity, sexual orientation, race, color, religious creed, national origin, physical or mental disability, protected Veteran status, or any other characteristic protected by federal, state, or local law.