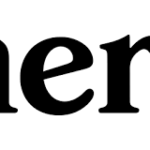 Healthcare should be as easy as self-care. Sex, skin, and hair solutions — on your terms.
Hims & Hers Health, Inc. (better known as Hims & Hers) is a multi-specialty telehealth platform building a virtual front door to the healthcare system. Hims & Hers connects consumers to licensed healthcare professionals, enabling people to access high-quality medical care—from wherever is most convenient—for numerous conditions related to primary care, mental health, sexual health, skincare, and more. Launched in November 2017, the platform also offers thoughtfully created and curated health and wellness products. With products and services available across all 50 states and Washington, D.C., Hims & Hers' mission is to make it easier for all Americans to access affordable care and treatment for conditions that impact their daily lives. In January 2021, the company was listed on the NYSE at an initial valuation of $1.6 billion and is traded under the ticker symbol "HIMS". To learn more about our brand and offerings, you can visit forhims.com and forhers.com.
We are seeking a senior analytics product manager to enable our internal data team to scale. You'll play a major role in architecting data products and processes, establishing data strategies, and ultimately having a direct impact on the growth of the company by amplifying our data driven culture. We're looking for an individual who has a true passion for employing the latest tools and technologies within the data science and business intelligence space. You'll work on integrating new data sources, increasing the usability of our existing tools through introducing new technical features and frameworks for data governance, and implementing new tools and platforms to ensure the company is leveraging the latest and greatest.
Responsibilities: 
Lead strategy and execution of our analytics roadmap with the goal of scaling our data products to be more accessible, reliable, and digestible for all employees across the company
Collaborating closely with data analysts, data engineers, data scientists, products managers, marketers, and finance analysts to deeply understand their problems and goals, and then design and prioritize solutions to help achieve those goals
Spearhead the integration of new data sources and platforms. Define analytics and visualization tooling requirements and if necessary, lead the vendor evaluation process
Develop frameworks to establish data governance and privacy compliance
Monitor and report on KPIs that measure the success of our data products
Experience & Skills:
5+ years of experience working on data products as a product manager, or as an analyst or data engineer with some product management experience
Bachelor's or MS degree in Computer Science, MIS, Engineering, Mathematics or similar quantitative fields.
Excellent analytical skills with a strong understanding of SQL
Experience with data reporting, visualization, and data warehouse solutions such as Looker, Tableau, Google Data Studio.
Experience with data warehousing and ETL solutions such as Google BigQuery, Snowflake, DBT, Airflow
Experience with 3rd party event tracking instrumentation (e.g. Amplitude, Google Tag Manager, Google Analytics, Segment, Heap, Mixpanel)
Knowledge of Business Intelligence/Analytics data modeling and visualization best practices and techniques. Working understanding of database and data infrastructure principles
Experience with modern digital application communications and data transfer (e.g. internal and external APIs)
Preferred Experience & Skills:
Strong understanding of Python