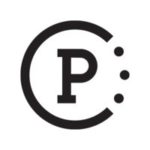 Website thepillclub The Pill Club
The easiest way to get your birth control
About Pill Club
We are a family of medical professionals, women's health advocates, and software engineers on a mission to simplify the process of getting birth control! If you are interested in working at a rapidly growing healthcare startup and want to get in on the ground floor of building a company that's changing the way birth control is dispensed please consider joining our team! Pill Club provides competitive wages and benefits.
Job Description
Pill Club is expanding, and looking for a full-time Shipping Receiving Clerk to package and ship orders in a climate-controlled pharmacy environment. In this role you are responsible for packing and/or processing orders ready to be shipped, daily manifest handling/processing, while maintaining a clean and organized work environment. The ideal candidate thrives in a fast-paced environment that requires high attention to detail while always keeping the big picture in mind and looking for ways to improve our processes. We want someone who challenges the status quo, always looking to find a better way; that's how we improve!
Our Ideal Candidate
Previous packing/shipping experience
Experience working in a warehouse/distribution or healthcare environment
Comfortable with a fast-paced, deadline driven environment
Detail oriented
Focused on achieving a high level of quality, productivity and customer satisfaction
Have strong verbal and written communication skills
Comfortable working in a climate-controlled environment
Job Responsibilities
Daily packing and shipping of orders
Inspect product to ensure they are not damaged or missing
Verify patient information
Assist with inventory and supply management
Other responsibilities as directed by leadership
Minimum Qualifications
High school diploma or equivalent
Must be able to work flexible hours depending on workload
Must be able to meet production metrics while maintaining high standards of quality
Standing, reaching, bending and lifting up to 25 lbs
Desirable Qualifications
Comfortable working in a production/metric-based environment
Operation of a pallet jack in a warehouse environment
We are an Equal Employment/Affirmative Action employer. We do not discriminate in hiring on the basis of sex, gender identity, sexual orientation, race, color, religious creed, national origin, physical or mental disability, protected Veteran status, or any other characteristic protected by federal, state, or local law.