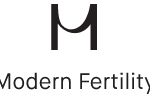 Website Modern Fertyility
Want kids one day?
We are looking for a lead engineer who will partner with our CTO/co-founder to lead the charge in scaling our products and building new ones from the ground up. On the outside, we are delivering the products that people need to be proactive about their reproductive health. Under the hood, we are building personalized, data-driven systems from the ground up to make this happen — and solving technical challenges that will allow us to predict the future of fertility.
As an early engineer on our team, you will have eyes on all pieces of the product — from building out our systems, to architecting future facing decisions, to writing and shipping code. You will collaborate closely with team members all across the company and be a key stakeholder in making cross-functional engineering decisions.
What gets us excited:
You share our passion for allowing all people with ovaries the access they need to reproductive health information.
You have 8+ years of experience building products in a fast-paced, cross-functional startup environment.
You have strong Javascript/Python skills and experience with modern libraries and frameworks (we are a Python/Django/React shop).
You are comfortable configuring and managing several of the most popular AWS tools.
You have excellent communication skills.
You're meticulously organized. It allows you to iterate quickly and respect deadlines.
You have great perseverance and an iron-clad work ethic. You roll up your sleeves to do whatever needs to be done.
You welcome feedback and love to learn. You get energy from working closely with a team.
You're passionate about making reproductive health information more accessible for people everywhere.
We are based in San Francisco, but open to this person being based remotely.
About Us
Modern Fertility is a reproductive health company making personalized fertility information more accessible. We provide fertility hormone essentials, from at-home tests to digital tools and an online community, for anyone with ovaries — whether you're trying for kids or not. Everything we develop is designed to give you more agency over your reproductive health, so you can own the decisions impacting your body and your future (whatever those decisions might be).
We've raised $22 million from Forerunner Ventures, Maveron, Union Square Ventures, First Round Capital, Box Group, #Angels and Y Combinator. We believe in hard work and good people — and we know that if you have them both, you can do things that make the world a better place.
At Modern Fertility, we believe that our diverse perspectives are our biggest strengths — and that embracing them will create real change in reproductive health. As an equal opportunity employer, we are committed to building an inclusive environment where you can be you.
If this resonates with you and you like making things that make a difference (and having fun doing it) we'd love to chat!