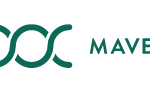 Website mavenclinic Maven
The next generation of care for women and families
Maven is the leading women's and family healthcare company. Named the #1 Most Innovative Company in Health by Fast Company in 2020, Maven advances women's health, family planning, and diversity in the workforce by empowering parents to plan or start a family while growing their careers. Employers love Maven because it helps lower their healthcare costs while improving their ability to attract and retain women and working parents. Founded in 2014 by Katherine Ryder, Maven has raised $88MM, and is backed by Icon Ventures, Sequoia Capital, Oak HC/FT, Spring Mountain Capital, Female Founders Fund, Harmony Partners, and individual strategic investors Reese Witherspoon, Mindy Kaling, Natalie Portman, and Anne Wojcicki.
Maven is looking for an experienced Senior Manager, Brand Design to lead our talented and passionate team of designers, copywriters, and producers. We are looking for someone with a highly-grounded business sense, distinctive creative vision and clear communication ability. As Maven continues to be the industry leader in women's and family health and expands into new markets to bring quality care to broader populations, we are looking for a creative lead that can help guide our brand and identity into the next phase of our growth. As the Senior Manager you will balance working with your team to deliver quality creative work to support cross-functional partners, including sales, marketing, and product, while also defining a vision and execution plan for the next phase of the Maven brand. This year Maven was named an Interbrand Breakthrough Brand of 2020! We expect our new Senior Manager will continue to maintain and grow upon Maven's reputation as a brand leader within the womens and family healthcare industry.
As Senior Manager, Brand Design at Maven, you will: 
Define a creative vision and guidelines through the lens of a clear and tangible understanding of our myriad audiences (employers, health plans, healthcare professionals, and individuals)
Partner with stakeholders to set and reach business goals and outcomes, including the marketing, product, sales, and strategy teams
Define a scalable creative process through improved systems and processes that work across all creative touch points (e.g. art direction, copy, voice, graphic design, product experience)
Effectively convey design needs and values, and foster a design-driven and highly collaborative environment between the creative team and collaborators
Mentor and manage a growing team of designers, brand copywriters and producers by providing constructive feedback and paths for career growth
Foster an open culture of design critique and feedback across product and brand design teams
Source and manage outside vendors that bring unique skill sets to the brand
Be a champion for great creative work across the organization
We're looking for you to bring:  
8+ years of brand design experience with a minimum of 2 years leading a brand design team
Experience working at an ambitious startup or fast-paced in-house workplace
Strong communication and collaboration; experience working with executives and leaders in a highly cross functional environment
Experience designing processes to support sales and marketing teams
A portfolio of work that represents a range of brand applications across digital and traditional spaces
A keen eye for detail and craftsmanship while also considering of deadlines and constraints
Experience refreshing or evolving an existing brand identity
Willingness to roll-up your sleeves when necessary (we are still a startup after all!)
Experience scaling, mentoring, and directing a brand design team across multiple functions (design, copy, production, illustration, video, photography)
Experience building out in-house design operations and partnerships with external agencies/contractors
A set of traits that we've seen successful leaders embody at Maven: curiosity, courage, drive, empathy, judgement, humility, resilience
Helpful experiences and skills (if you don't have them, you can learn them with us!): 
Leadership at a mid-stage technology startup
Brand definition and execution for B2B business with multiple client profiles
Experience designing for Healthcare brands
At Maven we believe that a diverse set of backgrounds and experiences enrich our teams and allow us to achieve above and beyond our goals. If you do not have experience in all of the areas detailed above, we hope that you will share your unique background with us in your application and how it can be additive to our teams.
Benefits & Perks: 
Maven employees are united in their quest to improve the health and well-being of women and their families in our community. We seek to empower all of our team members to fulfill that mission and reach their full potential regardless of function, geography or experience level. That's why we invest in our employees, who are our most important asset in achieving our mission. To that end, we offer:
Choice of great medical, dental, and vision insurance plan options, including a plan for which the premium for Mavens is 100% covered by Maven
Access to the Maven platform service and free Maven appointments for Mavens and generous credits for family & friends
Free One Medical membership
401(k) plan
Unlimited paid time off
Monthly stipend for your choice of wellness benefits
Weekly stipend for a *free* lunch
One-time stipend to enhance your work from home experience (We will be working remotely until sometime next year!)
A variety of virtual team events such as musical performances, game nights & happy hours
12 weeks parental leave and 2 weeks flexible time upon return
Annual professional development stipend
1 month paid sabbatical after 5 years