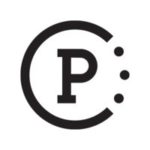 Website thepillclub The Pill Club
The easiest way to get your birth control
Pill Club is reinventing the way women receive healthcare and essential medicine. Starting with birth control, we create a patient experience that is personal, convenient, affordable, and delightful. We offer everything she needs in one place – healthcare through telemedicine, payment using credit card or insurance, and prescriptions by mail.
Our mission is to be a trusted healthcare partner for women, empowering them through access, choice, and education – all while delivering a positive and personal experience. Launched in 2016, the Pill Club is a leader in the technology-enabled virtual care and pharmacy space, serving hundreds of thousands of patients across the US.
Looking for Tech-Savvy California State Licensed Nurse Practitioners who want great work-life balance and have aspirations to grow with a wonderful company! The Nurse Practitioner provides exemplary tele-medicine experiences for patients seeking contraceptive services through The Pill Club. May include synchronous video visits as well as asynchronous evaluation and management. The Nurse Practitioner works closely with patient care coordinators, triage nurses, and pharmacy in a positive start-up environment. The Nurse Practitioner must demonstrate expertise in selecting and prescribing optimal contraceptive measures for patients. The role requires ability in evaluation, assessment, and proper documentation of patient questions, concerns, and appropriate intervention(s). Must implement critical thinking to provide best allocation of health services per patient need (i.e.: further evaluation with PCP or OB-GYN, referral to local urgent care/ER, to best contraceptive method for patient, etc.). Be able to successfully multitask by navigating through various software applications simultaneously. Candidates must be clinically strong in Women's Health, Family Planning, and/or Family Medicine, function autonomously and competently, and have strong critical thinking skills to provide appropriate triage care.
The role involves overseeing prescribing protocols, collaborations, and providing an optimal experience for all of our patients!
Our Ideal Candidate
A Natural Leader
Patient Centric
Self-Motivated
Energetic
Vigilant
Professional
Technologically Savvy
Comfortable working remotely in a virtual team setting
Strong Clinical Background (OB-GYN, Family Medicine, or Women's Health experience preferred; 2+ years minimum experience)
Minimum Requirements
Master's Degree in Nursing (MSN) with Family or Women's Health Specialty
Current/active RN license (multiple state licensure strongly preferred)
Current/active NP license (multiple state licensure strongly preferred)
National Board Certification (ANCC or AANP)
Two-years experience as a Nurse Practitioner
Ability to understand and navigate MS Windows, Microsoft Office Suite, Google Apps, and EMR
Able to communicate effectively in English, both verbally and in writing
Must hold prescriptive authority in California
Preferred Requirements
Candidate holds multiple state licenses; Compact state licensure required
Typing speed of at least 50 words per minute.
Must have effective written, verbal, and interpersonal communication skills
Nursing experience in Women's Health, OB-GYN, and/or Family Planning
Ability to delegate and make sound clinical judgments with patient safety as a top priority
While performing the duties of this job, you are regularly required to talk and/or listen. You are required to sit and use hands. Specific vision abilities required by this job include close vision for computers and written work with the ability to adjust focus.
Hold multi-state NP license
We are a family of medical professionals, women's health advocates, and software engineers on a mission to simplify the process of getting birth control! If you are interested in working at a rapidly growing healthcare startup and want to get in on the ground floor of building a company that's changing the way birth control is dispensed, please consider joining our team!
If you fit most of these requirements and love the idea of working to improve women's health, please apply with a resume. We can't wait to hear from you!
We are an Equal Employment/Affirmative Action employer. We do not discriminate in hiring on the basis of sex, gender identity, sexual orientation, race, color, religious creed, national origin, physical or mental disability, protected Veteran status, or any other characteristic protected by federal, state, or local law.