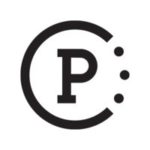 Website thepillclub The Pill Club
"A growing community of women who feel empowered to take charge of their bodies and sexual health."
About Pill Club
Pill Club is reinventing the way women receive healthcare and essential medicine. Starting with birth control, we create a patient experience that is personal, convenient, affordable, and delightful. We offer everything she needs in one place – healthcare through telemedicine, payment using credit card or insurance, and prescriptions by mail.
Our mission is to be a trusted healthcare partner for women, empowering them through access, choice, and education – all while delivering a positive and personal experience. Launched in 2016, the Pill Club is a leader in the technology-enabled virtual care and pharmacy space, serving hundreds of thousands of patients across the US.
We are a family of medical professionals and health advocates looking to empower patients by increasing accessibility and eliminating barriers to contraception.
Description
The Pill Club is expanding and looking for a full-time Desktop Support Specialist capable of providing Level I support to our internal staff. As a Desktop Support Specialist, you will collaborate with a multitude of different departments supporting the overall Pill Club mission. You will be responsible for resolving IT issues and effectively relaying solutions via on-site support, phone, email, and/or instant message.
Ideal Candidate Should Be/Have:
Highly knowledgeable in Microsoft Office 365 and Google Suite
Excellent communication skills
A good team player and have great interpersonal skills
Demonstrate problem-solving skills to resolve unique IT related issues
Experienced using an e-ticket support system (i.e. JIRA Helpdesk, Remedy, etc.)
Comfortable with occasional after hours, including nights/weekends
Responsibilities:
Build, deploy, and maintain workspace devices such as desktops, laptops, and peripherals (printers, scanners, mobile/smartphones, etc.) in accordance with department standards
Identify, log, and resolve technical problems
Identify and report trends with possible resolution steps to team members
Identify potential changes and system improvements for potential implementation
Ensure that work is carried out within agreed service levels and is in accordance with department guidelines
Clearly explain and document technical issues
Assist senior staff as needed to configure/troubleshoot servers and network equipment
Use a ticketing system to accurately record IT requests
Minimum Qualifications:
Associate degree or equivalent verifiable work experience in a closely related field
Experience with Windows and Mac OS
Knowledge and understanding of network fundamentals
Desirable Qualifications:
Experience working in a HIPAA-compliant environment
CompTIA A+/Net+/Security+, Google Apps Certified Administrator and/or Google IT Support Professional certifications
If you fit most of these requirements and love the idea of working to improve women's health, please apply with a resume. We can't wait to hear from you!
We are an Equal Employment/Affirmative Action employer. We do not discriminate in hiring on the basis of sex, gender identity, sexual orientation, race, color, religious creed, national origin, physical or mental disability, protected veteran status, or any other characteristic protected by federal, state, or local law.