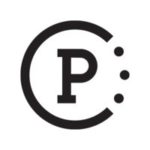 Website thepillclub The Pill Club
The easiest way to get your birth control
About The Pill Club
The Pill Club is making women's healthcare more accessible and affordable by creating a simple, personal and convenient patient experience.  Our mission is to be the most trusted health care partner for women, empowering our members through greater access, choice, and education about their options —all while delivering a positive and personal experience.  Simply put: we're putting the 'care' back into health care.
Starting with birth control, we've built in-house medical and pharmacy capabilities all integrated with insurance, to create a superior customer experience.  In doing so, we have defined digital contraceptive care for women and are the nation's leading integrated healthcare platform, combining telemedicine and direct-to-consumer pharmacy with the broadest insurance coverage in the space. Our ambition is to bring this level of superior customer experience to all areas of women's digital primary care.
We are a growth stage company with over $60M in venture capital funding from leading investors, such as VMG Partners, GV (Google Ventures), Shasta Ventures, Base 10 Ventures, Acme Labs and more.  Today, we serve hundreds of thousands of members nationwide, and prescribe in 47 states, plus Washington, D.C.
About this job
We're looking for an experienced Head of Product Design to lead our Product Design organization. In this role, you'll be a key partner to our CPO and our tech team, guiding our tight knit, growing product design team to define our overarching design direction with your Product and Engineering counterparts.
Responsibilities
Partner with cross-functional leadership across the company to translate business priorities into the design organization.
Lead, build and scale our growing product design team to deliver an intuitive, straightforward, and beautiful member experience.
Play both a leadership and supporting role in shipping great products to customers – from inception to launch.
Align with our product management as well as our engineering and development teams to define, plan, and prioritize our product roadmap.
Advance our design practices, integrating member feedback and business needs into ongoing product updates.
Understand the product domain, product platform, and UI framework to deliver designs.
Define new features based on the marketplace and user need/feedback.
Help identify and build external and internal facing products.
Work with team members to communicate a direction and point of view.
Advocate for the prioritization of design centered changes, refinements, and improvements.
Minimum Qualifications 
A passion for women's health and empathy for our members.
Proven success in building products with a point of view that customers love.
A 10+ year successful track record in design leadership, including 3+ years leading designers and design managers in a fast-paced environment.
A thoughtful, thorough, and methodical approach to inclusive design and accessibility.
A design portfolio that includes direct-to-consumer mobile and web products.
A strong foundation in UX design, visual design, layout, and typography.
Preferred Qualifications 
You think of patients and internal teams first, understanding them, empathizing with their experience and being obsessed with improving it.
You guide your teams to "get it done right" through design judgment that is always sympathy-based truth-seeking about what really matters and what doesn't, with a strong bias towards action.
You constantly iterate and learn, drawing insights from data, research, and experimentation; at the same time, you seek the step-change innovation that comes from principle-based intuitive and creative leaps.
You don't shy away from big challenges; you embrace them with cautious optimism.
You aren't a one-person show; you effectively lead, motivate, and grow high-performance teams.
If you fit most of these requirements and love the idea of working to improve women's health, please apply with a resume. We can't wait to hear from you!
We are an Equal Employment/Affirmative Action employer. We do not discriminate in hiring on the basis of sex, gender identity, sexual orientation, race, color, religious creed, national origin, physical or mental disability, protected Veteran status, or any other characteristic protected by federal, state, or local law.