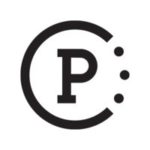 Website thepillclub The Pill Club
"A growing community of women who feel empowered to take charge of their bodies and sexual health."
Pill Club is reinventing the way women receive healthcare and essential medicine. Starting with birth control, we create a patient experience that is personal, convenient, affordable, and delightful. We offer everything she needs in one place – healthcare through telemedicine, payment using credit card or insurance, and prescriptions by mail.
Our mission is to be a trusted healthcare partner for women, empowering them through access, choice, and education – all while delivering a positive and personal experience. Launched in 2016, the Pill Club is a leader in the technology-enabled virtual care and pharmacy space, serving hundreds of thousands of patients across the US.
The Pill Club is an exciting Femtech/Healthtech company empowering women to make decisions about their health, judgment-free, from their smartphone. Our members no longer have to go to unnecessary doctor visits, pay marked-up pharmacy prices, or wait in line for their birth control.
Currently, the Pill Club prescribes and delivers birth control directly to our members, along with a care package of goodies, filled with chocolate and other great samples. But we want to do more, and we are looking for a great Frontend Engineer to help us do it.
If you are qualified, we want you to join the current engineering team, who are in the midst of making the Pill Club a more hip, young, and fierce brand that also doubles as a delightful user experience.
And it gets better. In the last year, our revenue has grown 5x the amount of the previous year, so people really believe in what we're doing.
Software Engineering is an essential part of The Pill Club Technology Team. You will work very closely with the design, marketing, and operations teams. You will be part of the core Frontend team and work on Gatsby, React, TypeScript, ES6, and Styled Components. As a core team member, you will ensure our web application works well on all screen sizes.
Ideal Candidate Should Have:
4+ years of relevant industry experience
Expertise in React and an application state library (such as Redux)
Strong CS Fundamentals
Experience with responsive web applications
Awareness of cross-browser compatibility issues
Responsibilities:
Build the foundation for the rest of the front-end engineering team
Work with the backend engineers to build features and ship experiments
Develop beautiful and responsive experiences that serve hundreds of thousands of female users
Write reliable, modular, scalable and well-tested codes
Minimum Qualifications:
Bachelor's degree in Computer Science
Strong understanding of front-end web development in JavaScript, HTML, and CSS.
Exposure to AWS, RESTful APIs
If you fit most of these requirements and love the idea of working to improve women's health, please apply with a resume. We can't wait to hear from you!
We are an Equal Employment/Affirmative Action employer. We do not discriminate in hiring on the basis of sex, gender identity, sexual orientation, race, color, religious creed, national origin, physical or mental disability, protected Veteran status, or any other characteristic protected by federal, state, or local law.