Full Time
Applications have closed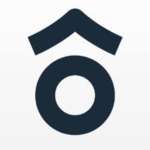 Website Prelude
A Modern Approach to Family.
The Embryologist performs all the complex laboratory procedures required for an in-vitro fertilization (IVF) cycle including identification and evaluation of human oocytes in follicular fluid, assessment and viability of recently fertilized oocytes, microinjection techniques such as intracytoplasmic sperm injection (ICSI) and assisted hatching with the laser, appropriate culturing of cleaved embryos and blastocysts, grading and selecting human embryos for transfer, and the cryopreservation and thawing of cleaved embryos and blastocysts.
Essential Responsibilities:
Performs all procedures required for IVF cycles, including medium and dish preparation, egg retrieval, sperm preparation, fertilization check, embryo evaluation, cryopreservation and thawing, transfer, ICSI and assisted hatching.  Experience with trophectoderm biopsy is preferred.
Performs all andrology services, including preparation of semen samples for artificial inseminations and IVF, cryopreservation of sperm, and complete sperm analysis assessed by World Health Organization (WHO) standards.
Performs laboratory quality control (QC), quality assessment (QA), and participates in quality improvement (QI) programs, record keeping and collection of data.
Participates in research on oocytes cryopreservation, oocyte maturation, preimplantation genetic diagnosis and related research.
Education and/or Experience:
Bachelor's degree in laboratory science required; master's degree preferred for Embryologist
3-4 years prior experience in human IVF laboratory
Ability to participate in a rotating schedule that includes some weekends, holidays and early morning or late afternoon hours.
Junior Embryologist candidates will also be considered. Qualifications include: up to 2 yrs. of experience, Bachelor's degree in laboratory science required.
Travel/Rotation: travel may be required to different office locations within our practice