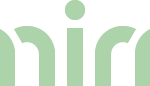 Website mirafertility Mira Fertility
A new era for fertility tracking is here
Mira is a fast-growing point of care health platform startup in the San Francisco Bay Area. At Mira, we innovate and commercialize mobile health diagnostic platform for women's health. Mira is full of smart, driven people who care a lot more about getting things done and making a difference. We truly believe in our mission of improving the life quality of families and put our value into daily practice. We look for individuals who are passionate, self-driven, embracing challenges, and making an impact
Our website: www.miracare.com
Our social media:
www.linkedin.com/company/17912539
www.instagram.com/mirafertility
Responsibilities
Manage daily administrative tasks to ensure the Marketing department runs smoothly
Support marketing executives in organizing various projects
Conduct market research to identify new opportunities and analyze consumer rating reports/ questionnaires
Employ marketing analytics techniques to gather important data (social media, web analytics, rankings etc.)
Create reports on marketing and sales metrics, like conversion rates
Update spreadsheets, databases and inventories with statistical, financial and non-financial information
Assist with organizing online events or digital campaigns and attend them to facilitate their success
Conduct outreach for affiliate and influencer marketing
Upload new blogs to the website (WordPress)
Coordinate with the Marketing Design and Content teams to create advertising material (e.g. ads and newsletters)
Keep organized records of marketing metrics and results of past campaigns
Monitor competitors' marketing activities
Requirements
Proven work experience as a Marketing Associate, Marketing Assistant or similar role
Good understanding of office management and marketing principles
Knowledge of marketing digital tools and techniques, tech-savvy
Demonstrable ability to multi-task and adhere to deadlines
Solid computer skills, including MS Excel, web analytics and Google Adwords
Excellent communication and presentation skills
Strong analytical skills with a goal-oriented attitude
Strong Team Player
Detail oriented
Self-Lead / Self Teaching
High School diploma; BSc in Marketing, Business or relevant field is a strong advantage
Platform Experience required:
WordPress
Paid Social Media Marketing on Pinterest, Instagram, YouTube, and Facebook
Canva
Google Analytics
Trello
Slack
Other Experience preferred:
Create graphics / Copyrighting
Project documentation of tasks, status updates, and generating reports.
Setup your online appointment system
Calendar management
How to apply
Think we're a good match? Send us a link to your LinkedIn, your portfolio, or a copy of your resume with a few sentences about yourself and we'll be in touch!