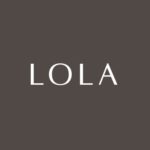 Website mylolatweet Lola
Founded by women with sky-high standards, we make period and sexual wellness products with you in mind
LOLA is looking for an Affiliate Marketing Freelancer who can join our media team. You would be responsible for building and rapidly growing our affiliate marketing strategy and program. You will maintain and grow relationships with our existing partners, recruit new affiliates, negotiate placements and fees, create the promotional and paid placement strategy, and work closely with our internal DTC and marketing teams. The affiliate program is critical to LOLA's marketing efforts, and the overall success of our DTC business.
What you'll be responsible for:
Significantly grow and expand our affiliate channel, growing existing partnerships and recruiting new partners across all categories.
Conduct ongoing offer testing and partner bounties, understanding the trade-offs between CPA efficiency, volume and LTV.
Onboard new partners while offering exceptional, prompt, & personalized programming & customer service – providing key deliverables on time and efficiently
Develop & execute innovative, ROI-positive initiatives to engage a diverse range of new partners, deepen relationships & build loyalty with existing roster
Hit and maintain CPA goals across your channels, owning and optimizing your monthly marketing budget to maximize this metric.
Negotiate deals to find win-win solutions with affiliates
Daily/weekly/monthly program monitoring and reporting; Analyzing the data to bring back high-level findings and recommendations to our business partners
What you'll be known for
Metrics Driven – With a testing mindset focused on performance, acquiring new subscribers and increasing AOV.
Expert Negotiator – You are an expert communicator and negotiator, who can work creatively and nimbly to achieve goals
Prioritize and Problem Solve – Can juggle multiple projects and inventive problem solver
Who you are
2-3 years of affiliate marketing experience. Start up experience is a plus.
Experience working with Rakuten AND direct affiliates
Deep understanding of analytics, reporting (Google Analytics, Excel, etc.)
Strong sales, negotiation and analytical skills
Experience with referral programs a plus
Ability to work independently with minimal supervision
Why you'll love LOLA
LOLA is the first lifelong brand for a woman's body. Founded and led by women, we're dedicated to providing an ever-expanding portfolio of trusted products and candid information, so you can make deliberate decisions about your reproductive health.
We offer period and sexual wellness products made with premium ingredients like 100% organic cotton. Subscribe to get LOLA delivered on your schedule or choose products à la carte. We make it easy to customize your assortment of tampons and pads,  too, because you know your body best.
In 2015, we launched LOLA Gives Back, as part of our ongoing commitment to raise awareness about menstrual inequality. With help from our nonprofit distribution partners, we've since donated over 1 million period products to low-income, underserved women across the U.S.
At LOLA, we celebrate diversity and are committed to creating an inclusive environment for all employees. To that end, we do not discriminate based upon race, religion, color, national origin, gender (including pregnancy, childbirth, or related medical conditions), sexual orientation, gender identity, gender expression, age, veterans status, or disabilities.